Jungle (2020)

Immersive sound & video: Hae Dn Kim



Exploring the virtual, natural world 'Jungle', it's aimed to make the audience to rethink about the value of nature and how it has been changed along with us. The immersive sound and 360-degree experiential video strengthen the emotional connection with the audience and allow them to connect to nature in their own interpretation.



︎︎︎ Watch full video 'Jungle'

︎︎︎ Jungle immersive sound.mp3


KEY Weather App (2019)

Information + Identity Design: Hae Dn Kim



'Plan your day with Today's KEY message.'

Everyone may have a similar experience being soaked in the rain or trembling in the cold because of an error in the weather forecast. The weather has a major impact on the environment in which we live and it often influences our moods.

KEY Weather is a regenerative identity which presents the weather with the myriads of different nature-inspired form. The idea is based on the marvellous providence that there's no same form in nature. A dynamic movement of 3-dimensional identity sends the information of the weather with an exciting and energetic vibe on 3 series of weather collection: sunny, cloudy and rainy.

To spread the value of meteorological information in various fields in society, economy, and culture, KEY Weather supports climate policies to plan for today and the future.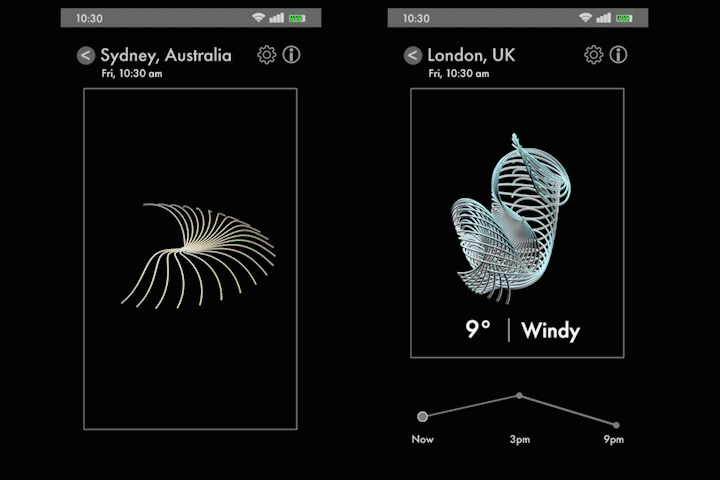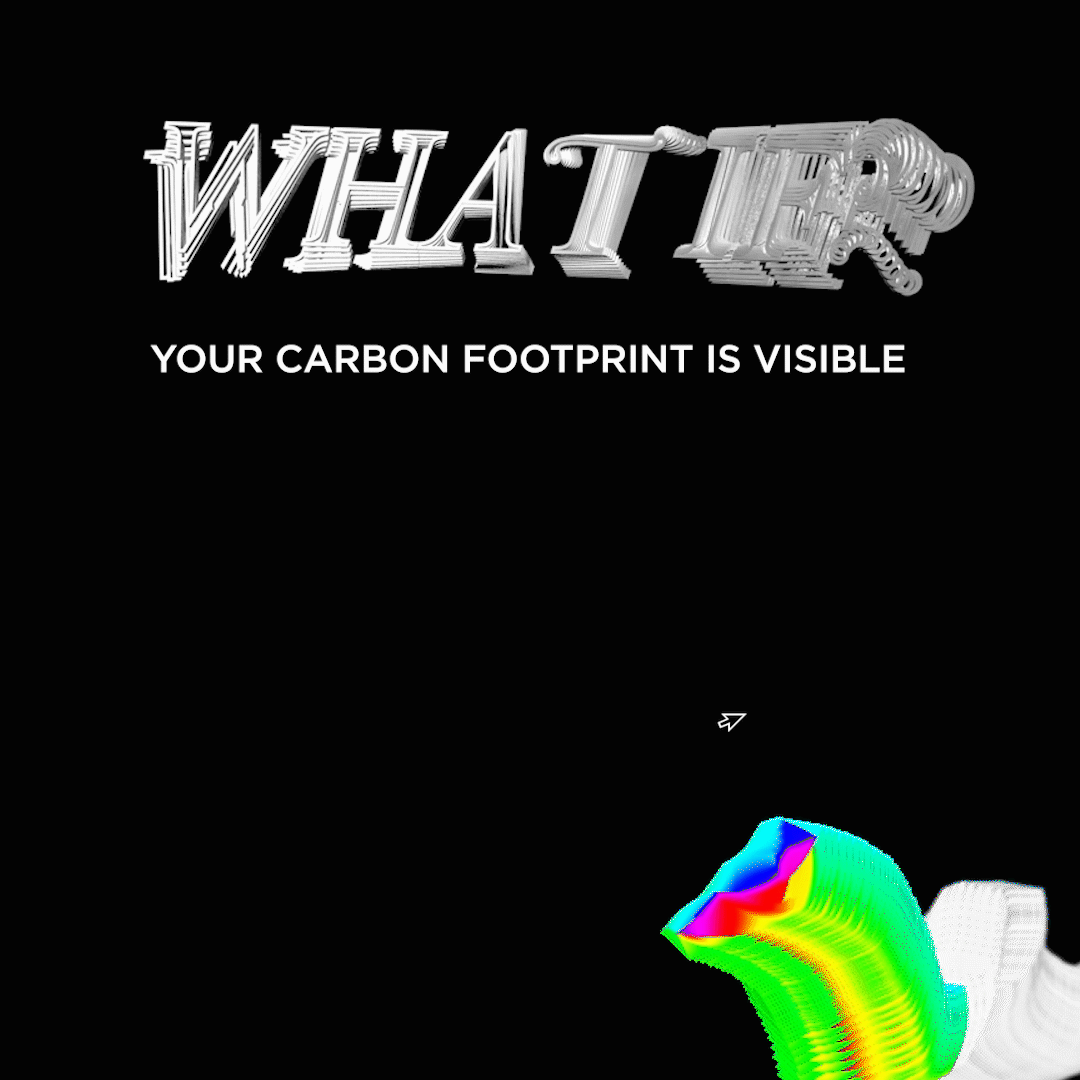 Green Trace (2020)

Interaction/UX/UI design: Hae Dn Kim



Green Trace is an interactive app which collects the users' daily carbon footprint data and nudges their behaviour to reduce the carbon emissions. It is aimed to raise people's awareness of climate change and inform how we could behave more eco-friendly by adopting a less carbon-intensive lifestyle.

There are 4 categories – transport, energy, shopping and food – that help the user how to take action for reducing carbon footprint and earn the points to get the prizes. The point system and the interactive visualisation of carbon data motivate the users to use the app and be more conscious of their social and environmental impact.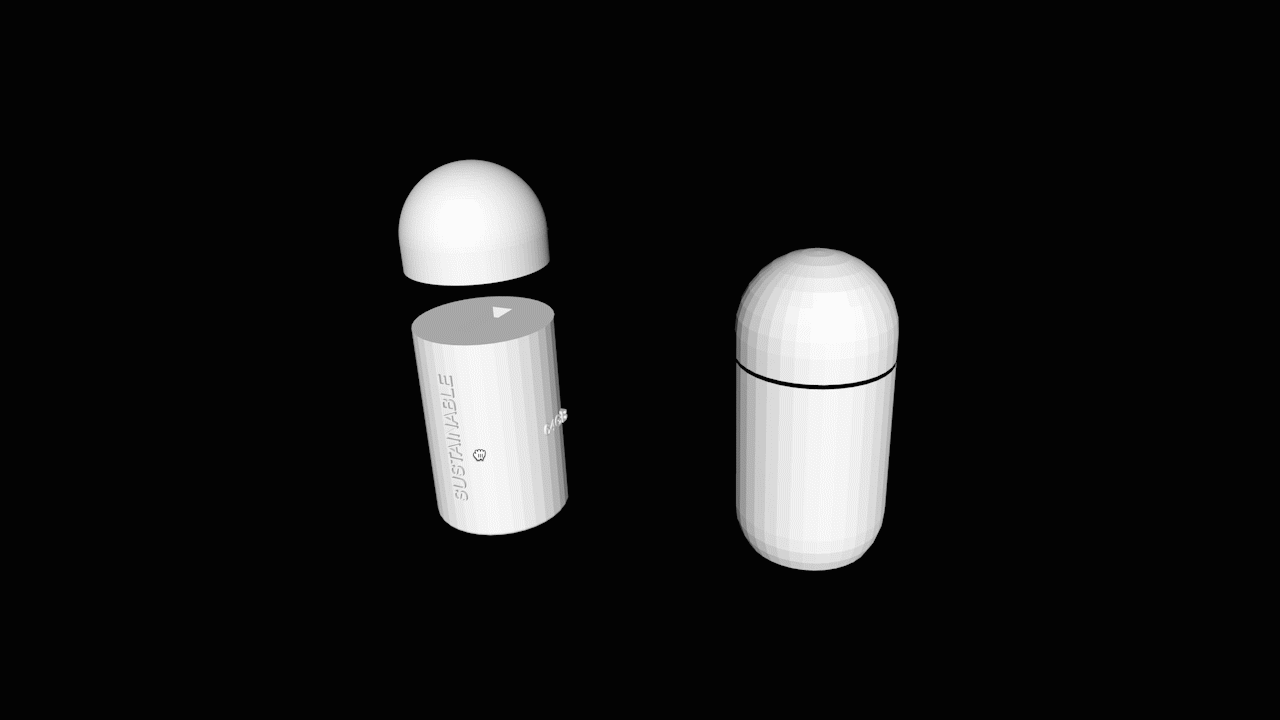 Missing Blue (2019)

Campaign Design + Music video: Hae Dn Kim



Food takes a crucial role in our lives and it's getting bigger and bigger. Now we have abundance food choices but too often we neglect or overlook how food waste causes serious environmental issues. Even though climate change and resource depletion are now widely recognised, efforts towards change remain weak and fragmented.

'Missing Blue' is a campaign to help people to understand our sustainable food system and encourage them to grow plants through the music video. A music video illustrates the documentation of people's engagement in producing sound and the animation of the plant's growth in response to the sound.

With this campaign, it enables the audience not only enjoying the music but also link music to plants and get involved in its goal to achieve at least one per cent more productivity every year to halving emissions until 2050. Music helps plants growth and health, which is equal to our health.


︎︎︎ Watch full video 'Missing Blue'




Avatar (2019)

Visual ID/Publication Design: Hae Dn Kim



The Age of data over flow, we engage in numerous acts of intentional and unintentional publishing through our various data trails. A generative identity of a robot will be everyone's personalised avatar in the future.

The avatar controls our mood, check the physical health and have the function of 1 to 1 talk along with the basic function of the phone, laptop and card payment. It is eco-friendly absorbing carbon dioxide and exchanged into oxygen. It is transformable that the owner can adjust the size and the form. At last, it is auto-charged which means it will last forever. And that's how 'the world of robots' become a reality.

The publication was activated at canteen in Central Saint Martins where students and staffs have foods, take a rest and work in an exciting environment. It is to enlarge the depth of interactivity with the audience to create the more exciting physical environment.